Being the Church by Serving at Greensboro Urban Ministry's
"Potter's House

"
Fourth Saturday, every month
Potter's House serves a free, well-balanced, nutritious meal each day to an average of 350 guests. West Market teams with Believers Missionary Baptist Church on the fourth Saturday of every month to serve breakfast. On that morning our servants arrive at Greensboro Urban Ministry at 6:00 a.m. to set up the dining area and prepare breakfast. The doors open for guests at 7:00. After a short worship service - prayer, Scripture, and singing - breakfast is served. Following breakfast the dining room is cleaned and prepared for the lunch crew - those that serve are usually done around 8:00.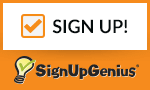 Directions: Greensboro Urban Ministry is located at 305 West Lee Street, Greensboro, NC 27406
From West Market Street UMC, travel south on Eugene St; just beyond the intersection of Lee and Eugene Streets is the gate where the Health Serve sign is posted. Proceed through that gate and a second gate, and enter the parking lot for Potter's House. There is no visible sign for Potter's House, but the entrance is through the first door (on the left). The door is kept locked; just knock and someone will open it. You can contact Dianne Druce on 686-6802 if you have any questions.
If the fourth Saturday does not work into your schedule, you may want to consider volunteering to serve lunch any day of the week. Lunch is served between 10:30 A.M. and 12:30 P.M. daily. For many in our community, this may be the only nutritious meal they receive that day.

Volunteers are needed once a week on weekdays or once a month on weekends from 9 A.M. to 1 P.M. to set up, cook, serve, and clean. This gives a sense of community and fellowship between the guests and volunteers.
To volunteer to serve lunch please contact:

Gail Gore-Lewis, Director of Volunteer Services
(336) 553-2642 direct dial